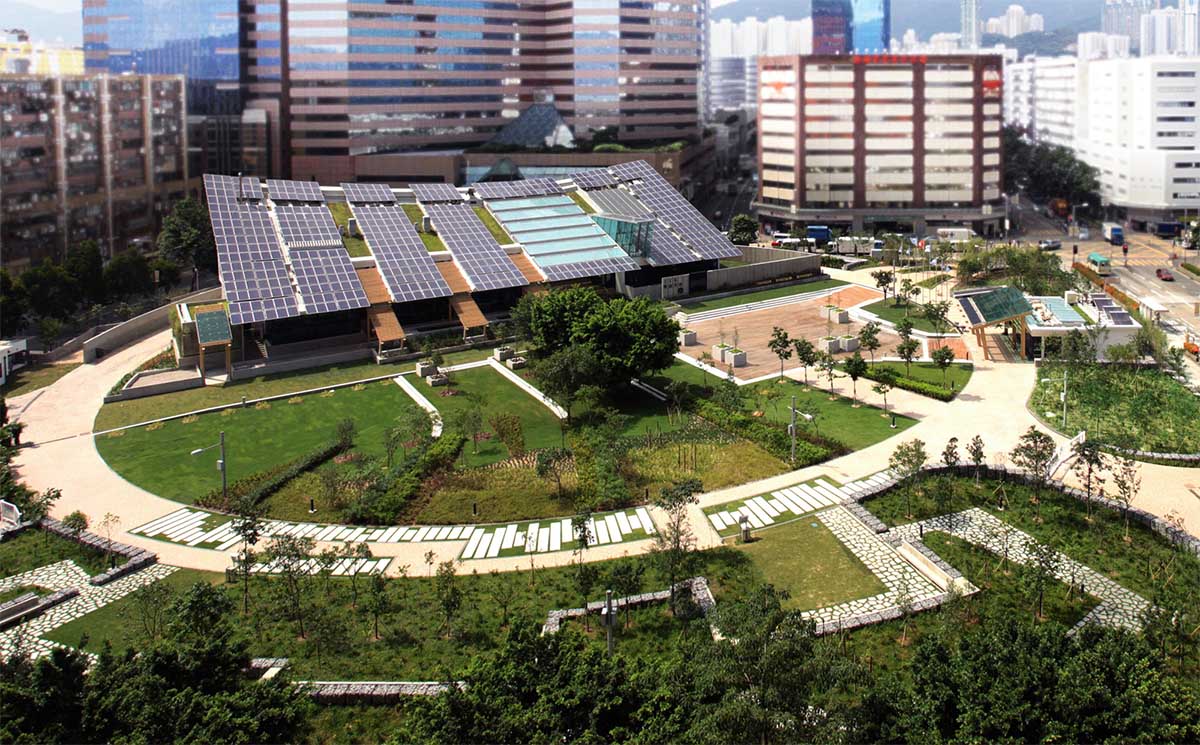 GLC is a Green building product providing many LEED credit opportunities to industry professionals. Long lasting, affordable, energy efficient homes are built with non-toxic materials that generate minimal job site waste. Potentially toxic substances such as polystyrene and fly ash are absent. GLC can be found in residential and commercial construction.
Applications include interior and exterior walls in homes and buildings, fire walls, fences, sheds, and retaining walls. Driven by Qatar National Vision 2030-Environmental Pillar, and from our concerns, fear about how the environment and its resources being abused around the globe, GLC has established itself in Qatar to be the first cutting edge Lightweight Concrete manufacturer in the MENA region, bringing a different innovative technology and formulas, never the less, the expertise that been put together in order to perfect its production, as well as, to satisfy its customers both public and private sectors at all levels.

Mission Our mission at GLC is to achieve and create a sustainable environment for the present and the next generations within the construction industry in Qatar and MENA region by replacing the traditional concrete blocks & panels with green Lightweight concrete.

Vision Our vision is to share in driving the environment in Qatar and MENA region into its sustainability, as well as to have a good share in the concrete block & panels manufacturing markets in Qatar & MENA region.

Objective GLC's objective goes far more than just making profit, yet at GLC we strive hard to deliver what we promise hence we consider ourselves bounded by our word, never the less, of being driven by a bigger objective which is helping to achieve environmental sustainability in Qatar & MENA region.

Advantages of GLC Blocks
GLC Bricks have excellent compressive strength in excess of regular clay bricks / solid blocks, guarantees min. Compressive strength of 3N/mm2.
Bending strength is 15 to 20% of compressive strength.
GLC Bricks density is 600kg/m3 which reduces dead load on structures.
Huge saving in foundation and structure savings up to 30% on beam costs.
Good earth quake resistance properties.
Easy handling. Lightweight GLC is easy to transport and stock.
Faster construction. GLC blocks are easily cut to custom size requirements on size using basic power-tools.
Huge saving of labour. Faster construction directly relates to reduction in labour requirement.
GLC Bricks offer highest thermal insulation making cool summers and warm winters.
Reduced Air conditioning expenses. Air-conditioning energy requirements can be 5 times lower than conventional structures.
GLC Bricks are fire resistant.
Non-toxic fumes in case of fire.
Excellent acoustic barrier. More peace of living, No disturbance from your neighbor'[s home theater.
Highly accurate and smooth walls reduction in plastering.
Opt for any finish on walls – external plastering, tiling, cladding, internal tiling, dry lining, spray plaster or anything of your choice

Green Lightweight weight concrete block is Energy Efficient, Sustainable, Environment Friendly, Cost Effective, And a Time Saver
Main Contact :
Eng. Ahmad Al Douri
CEO & Partner, Green Lightweight Concrete
Contact: ahmad.aldouri@sbsqatar.com